Meet Dr. Stella and the FUNtastic Team!
Dr. Stella
Has performed all aspects of pediatric dentistry during his career through private practice and as a hospital staff member. Over the years, he has dedicated considerable time and energy to volunteer work and speaking engagements. Although he is now retired from direct patient care, he is still very much leading all other aspects of the practice.
Dr. Stella received a Bachelor of Arts degree in psychology from the University of Southern California, and earned his postgraduate degree (D.D.S.) at the University of California at Los Angeles (UCLA) School of Dentistry. He completed his Pediatric Dental Residency at the Children's Hospital Medical Center in Cincinnati.
He has spent significant time and effort to develop the FUNtastic approach to family dentistry to make it fun for kids to visit the dentist and ask to come back, and has recently expanded his practice with the FUNtastic Braces department for Orthodontics and Invisalign (Invisible Braces) for kids, teens, and adults.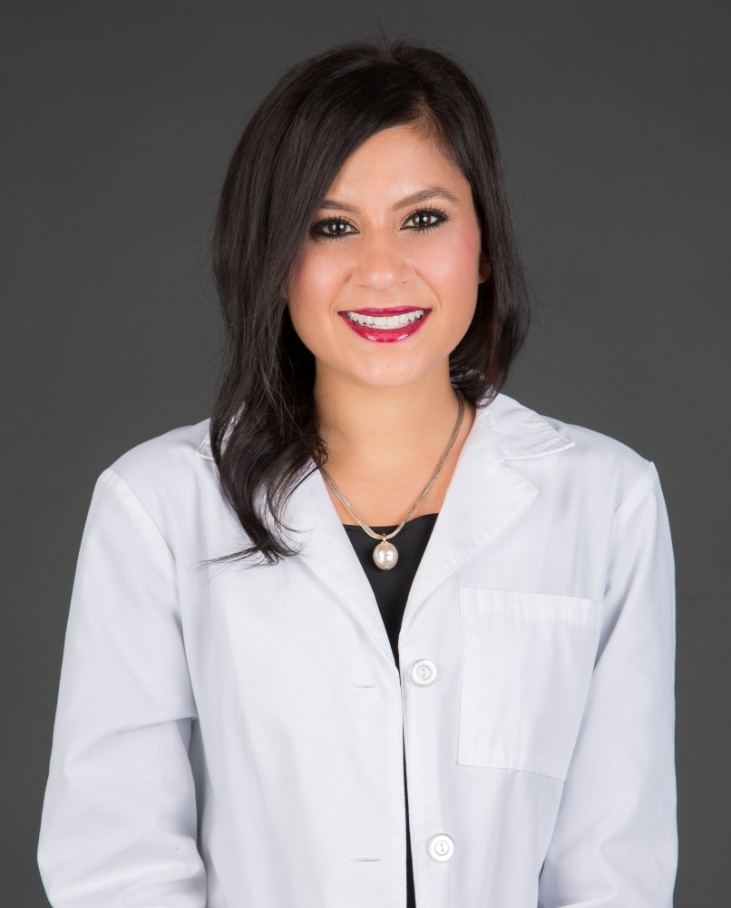 Dr. Anita Bhavnani, Orthodontist
Dr. Anita Bhavnani received her Doctor of Medical Dentistry (DMD) degree from Case Western Reserve University in 2009. She received her Orthodontic Certificate and Master of Science in Dentistry (Research) degree from Saint Louis University in 2011. She has received several awards from both international and national associations distinguishing her for clinical and academic excellence in family dentistry.
Dr. Bhavnani's sweet disposition makes it easy to connect with each of her patients. She has and always will put her patients' needs first.
Dr. Bhavnani spends the majority of her free time with her husband, friends and family. She enjoys traveling, trying new recipes in the kitchen and staying active either outdoors or in the gym.
"It is my goal for patients to enjoy their experience in our Long Beach dentist office and to leave with outstanding results."
Dr. Anita Bhavnani is a proud member of the American Association of Orthodontists, the American Dental Association, the Pacific Coast Society of Orthodontists, the California Association of Orthodontists, the California Dental Association, the Orange County Dental Society and the Omricon Kappa Upsilon Dental Honor Society.
Dr. Deyanira Sanchez, Pediatric Dentist
Dr. Sanchez is an L.A. native who pursued international training in family dentistry. She received her Bachelor's in Pathology Laboratory and then a Doctorate in Dental Surgery from University of Guadalajara, Mexico in 2000. After returning to the United States, she received accreditation for her Doctorate in Dental Surgery and ultimately, a certificate in pediatric dentistry from UCLA. In addition to perfecting smiles in our Long Beach dentist office, she currently holds a part time Clinical/Lecturer faculty position at UCLA and is a Diplomate of the American Board of Pediatric Dentistry. Dr. Sanchez enjoys musical "jam sessions" and may be found on the weekends mountain biking on the Santa Monica or Topanga Canyon trails with her family and friends.

Dr. Morvarid (Mori) Aletomeh, DMD FRCD(C)
Dr. Mori, as most of her patients call her is from Vancouver, Canada.  From a young age she enjoyed working with children, and she followed her passion by entering a profession where she can help and work with children. As a pediatric dentist her goal is to ensure her patients have a superior and positive dental experience.
She received her Bachelor's degree in Nutrition at University of British Columbia and then her Dental degree in 2011.  She completed a year of General Practice Dentistry at ULCA and decided to pursue her career providing care for children.  Doctor Mori received her post-graduate training in Pediatric Dentistry from the world-renowned Eastman Dental Center which is currently a department of the University of Rochester, in Rochester, New York.
Doctor Mori has volunteered locally and internationally with Hearts with Hope foundations, providing treatment to children in Peru, Give-Kids-A-Smile day, and the Special Olympics. She has been involved with the craniofacial team at the University of Rochester, where they provided NAM (Nasoalveolar Molding) to patients with cleft lip and palate.
Doctor Mori is active standing in the American Academy of Pediatric Dentistry (AAPD), California Society of Pediatric Dentistry (CSPD), American Dental Association (ADA), and the California Dental Association (CDA).  She is a fellow of the Royal College of Dentists of Canada where she is a Board Certified Pediatric dentist. When she is not practicing dentistry she likes to spend time with family and friends, hike, bike, practice pilates, ski and travel!
Dr. Richard Duong
Dr. Richard Duong is a board certified pediatric dentist by the American Board of Pediatric Dentistry with more than 7 years of experience. Dr. Duong is well versed and comfortable performing all clinical aspects of pediatric dentistry. He also possesses experience as an Emergency Medical Technician treating medical emergencies both inside and outside of the hospital setting, which has proven to be immensely valuable in preparing him for potential emergencies that may arise, for example, during pediatric sedations.
Dr. Duong received his Bachelor of Science degree from UC Irvine in 1998. He obtained his Doctor of Dental Science degree from UCLA School of Dentistry in 2008. A fun fact about Dr. Duong is he worked at Disneyland as "Goofy" during his college years.
Dr. Duong is a dedicated and passionate pediatric dentist who loves entertaining children. Therefore, he strives to make dental visits an enjoyable and pleasant experience for both his pediatric patients and their parents. Dr. Duong is committed to providing the best possible patient care and adhering to the highest ethical standards. For those reasons, he endeavors to provide a positive and transparent environment to be able to discuss openly and honestly with parents regarding the best course of action to care for their child. Since starting his career, he has maintained an excellent record with the dental boards of California and Texas without any disciplinary actions against his dental licenses.
On his time away from the dental office, Dr. Duong enjoys spending time with his son, watching movies, exercising, and hiking.