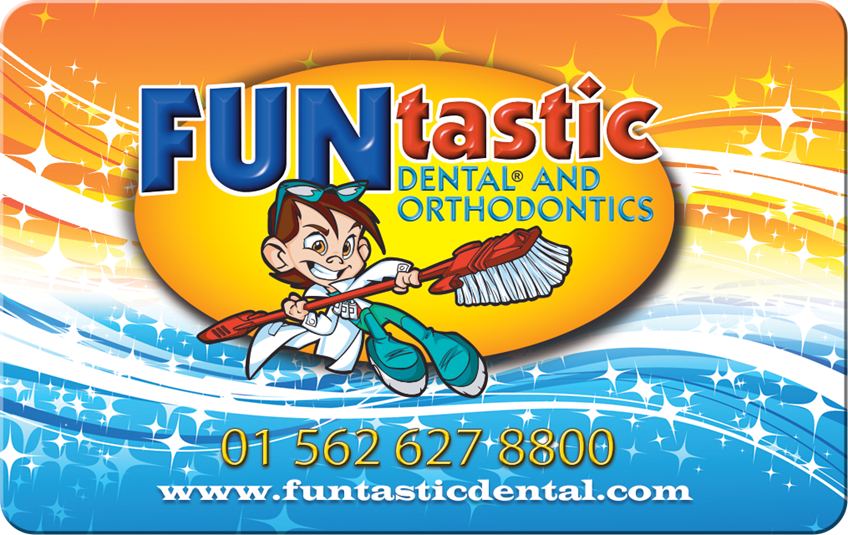 Enter our Patient's Reward Hub
FUNtastic Dental and Orthodontics Referral Rewards Program!
A great kids dental practice specializing in pediatrics and orthodontics doesn't just happen. We have to constantly work hard to provide you with a fun and professional experience that our patients have come to expect. We are truly grateful for the way many new patients have been referred to us over the years. In fact, referrals have become such a big part of our practice's growth that we are excited to announce the FUNtastic Referral Rewards Program!
Here's How This Works
Next time you're in our kids dental office, pick up an "I Recommend" Referral Card with our phone number that you can pass along or tell your referral to give us a call and mention your name.
Whenever you know of someone who is looking for a great Long Beach dentist that provides pediatrics and orthodontics, we have arranged for them to receive a FUNtastic New Patient Special for only $297. This includes a full-mouth exam, oral cancer screening, oral hygiene instructions, dental X-rays, fluoride varnish application and a professional dental cleaning. This is something that we would normally charge $459 for, but because they've been referred by you, it's initially just $297.
As a token of our appreciation, for every new patient you refer you receive a gift card of your choice. Every time you refer a new patient to us, we'll personally mail you a $25 gift card and apply 100 points to your Patient Reward Card!
We look forward to welcoming your kids dental referrals and sending you many $25 gift cards that you can use anytime that works best for you.
Check out our Facebook page for monthly/quarterly contests and updates regarding our practice!